Traditional Indian Pipe Tobacco Blends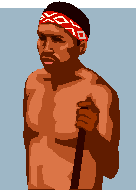 Only the finest grades of tobacco are used in my blends. The blends represent pipe smoking traditions unique to the "Big Sky" and its early inhabitants: Crow, Salish, Cree, Metis, Mountain Men, Soldiers, pioneers, etc. All tobacco blends/mixtures are aged for at least six months and humidified with Bitterroot Valley apple slices. All products have a money back guarantee if not totally satisfied. So, select the best pipe blends obtainable and place your order.
BLENDS:
# 1. François Montague Homme Mélange (French Mountain Man Blend)
This is a modern version of a 19th. Century blend introduced in western Montana by French mountain men and French Priests working with the Salish and Kootenai Indian tribes in the Flathead and Bitterroot valleys. The blend contains a rich mixture of choice perique, burly, latakia, and black Cavendish tobacco. It is a mixture for the experienced pipe smoker that appreciates fine tobacco with flair (elegance de style).
| | |
| --- | --- |
| Price: $5.99 (2+ oz) | $10.99 (5+ oz) |
| | |
# 2. Colonel Awe'gawae:sha' "Absaraka" Blend
One likes to have a day in and day out blend to smoke. This blend is traditional among Crow tribal elders and those not so old. I started using it over thirty years ago. Only the finest Virginia Golden Cavendish and Black Cavendish are used. This combination is hard to beat.
Price:

$

5.99(2+ oz)
$10.99 (5+ oz)
$26.99 (14+oz)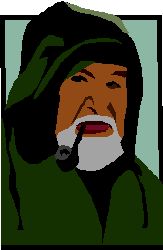 # 3. Dr. Ben's Special Mixture
This mélange is the connoisseur's delight. This is a mixture that I developed many years ago and only shared it, until recently, with my favorite pipe smoking friends. Although it has a traditional Montana aroma/bouquet about it, the blend contains elements found desirable for today's active smoker. Only the best Oriental leaf, perique, black Cavendish, light Cavendish, and latakia tobacco are used (along with a secret aromatic natural ingredient). There is little bite and no after taste. The blend is humidified with Bitterroot Valley apple slices. This mixture is for the sophisticated pipe smoker that demands the best in quality and smoking bliss.
Price:

$5.99 (2+oz)
$10.99 (5+ oz)

$26.99 (14+oz)
# 4. "Greasy Grass River" Blend
This is a blend in the tradition of Captain Benteen of the 7th U.S. Cavalry (third in command at the Battle of the Little Big Horn). Cavalry officers stationed in Montana in the late 19th century favored blends of this type. Select burly, Virginia Cavendish, and dark Cavendish are used to create a great smoke for every day use. The blend is aged for over six months and humidified with straight whisky before packaging. A few puffs may have you whistling "Garry Owen" to yourself and imagining horse soldier life in Montana Territory circa 1876.
Price:$

5

.99(2+oz)
$10.99 (5+oz)
A 1926 copy of a Burlington Route railroad promotional of the anniversary ceremony of "Custer's Last Stand" is included in the initial order of any items listed
# 5. Dr. Irvin's Original "Grizzly Bear" Mixture [first formula]
Old-timers might remember the largest supplier of goods for "outdoorsmen, trappers, and explorers." Yes, Herter's, Inc. of Waseca, Minnesota supplied frontier types with the highest quality materials. Even though Herter's had dozens of different kinds of traps, snowshoes, and even smoking pipes to sell, they had only one brand of tobacco; for, George Herter sincerely felt that with his blend, "Grizzly Bear," he had achieved perfection, and all other blends were inferior. As a youth I could hardly wait for my pouch to arrive at the Post Office. Unfortunately. Herter's grandsons bankrupted the old company in the early 1970's and this great blend was no more. In the spirit of Herter's, this mixture is an attempt to again offer this delight. Exotic tobaccos are used, and similar to the original, cured with Angostura aromatic bitters and humidified with Bitterroot apple slices. This hardy mixture will appeal to mature outdoorsmen/explorers and not to the fainthearted.
| | | |
| --- | --- | --- |
| Price: $5.99 (1.5+oz) | $10.99 (4+oz) | $26.99 (11+oz) |
| | | |
# 6. Fort Assiniboine Officers Club Blend [Limited Edition]
Fort Assiniboine, just north of the Bear Paw Mountains, was in operation from 1879 to 1911. It was one of the last frontier forts designed to keep a watch on Indians. In the 1890's John "Black Jack" Pershing served there as a young cavalry officer. The fort was close to the Canadian border and was influenced by frequent visits from "Her Majesty's" officer corps. After 1890 fort life became rather boring for the Indian wars were over. This "limited edition" blend reflects British tradition with a complex mixture of Syrian latakia, Turkish leaf, and four other English style tobaccos. Imagine it is 1904 and you are in the Officer's Club at Fort Assiniboine sipping quality brandy, making lively conversation, and smoking this blend in your favorite briar. My supply of this blend is very limited.
| | |
| --- | --- |
| Price: $5.99 (1.5+oz) | $10.99 (4+oz) |
| | |
# 7. Chief Plenty Coups Mixture
Chief Plenty Coups was the last Chief of the Crow Indians. As a youth he had a vision that foretold the future. He predicted the end of the Bison herds and the coming of the railroad. In 1921 he represented all American Indians when he was chosen to place a wreath on the Tomb of the Unknown Soldier. In old age Plenty Coups often sat in front of his tipi smoking his pipe and looking at the Pryor Mountains. When asked why he did this, he replied: "The mountains are the only lands the White man will never plow." This rich mixture contains plenty of dark Cavendish, natural Cavendish, and other quality tobaccos. It is a good evening blend that will delight young and old.
| | | |
| --- | --- | --- |
| Price: $5.99 (2+oz) | $10.99 (5+oz) | $26.99 (14+oz) |
| | | |
#8. Major Soubier's Delight
Traditionally, American Indians used a variety of herbs to procure physical and emotional health and well being. Many pipe smokers often limit their smoking because of the harshness of their tobacco mixtures. In times past and present, Native Americans often used the herb Mullein (Verbascum Thapsis) mixed in with mild tobaccos to achieve a smooth and therapeutic smoke. Many smoked pure Mullein to heal damaged lung tissue. This extra mild blend combines Mullein with the mellowest Virginia Cavendish and Kentucky Burly possible. This blend is great to smoke at any time; but, it is especially recommended if a pipe smoker has a chest cold or slight cough.
Price:

$5.99 (2+oz)
$10.99 (5+oz)
#9. Two Leggin's Blend
Two Leggin was a lesser Chief of the River Crow Band of the Crow tribe. As a boy he was orphaned and was determined to become a Chief so as to improve his status. In his later years he lived north of Saint Xavier on the Big Horn river. Shortly before his death in the 1920's the Hardin Rodeo Club let it be known that all major Crow Chiefs could attend the Hardin Rodeo for free. Upon entering the rodeo grounds Two Leggin was told that he would have to pay for admission. He was so upset that he put a curse on the rodeo. To this time, it always rains during the Hardin Rodeo. Locals refer to it as the "Two Leggin curse." This is a rich blend of selected dark Cavendish tobaccos with just a hint of latakia and a special ingredient (used by the local Jesuit Priests that lived near Two Leggin at Saint Xavier). This is an all day mellow smoke that will satisfy both the beginning and experienced pipe smoker.
Price:

$5.99 (2+oz)
$10.99 (5+oz)

$26.99 (14+oz)
#10. Charles M. Russell Mixture
The noted artist Charles Russell came to Montana Territory as a youth in the early 1880's. This was a time when bison were still hunted, barbed wire was unknown, and Indians still roamed free. As a young man Charlie was a cowboy in central Montana and was interested in a frontier that he realized was quickly vanishing. For a period he lived with the Blackfoot. In his later years, as a now famous artist, he was invited to address an association of Montana pioneers. Charlie told the group that he wished to God that the pioneers had never come to Montana; for, they had ruined much of what once was a paradise. He was forced off the stage. This is a mixture that was common to Montana cowboys in the late 19th century. It includes golden Cavendish tobaccos and substances Russell was known to favor: Oriental latakia, cinnamon, and cured with straight Montana whisky. 'Tis a good smoke to use while riding the range; or as the late Bill Jordan might have said, "It will do to ride the river with."
Price:

$5.99 (2+oz)
$10.99(5+oz)
#11. Medicine Tail Coulee Blend
Medicine Tail Coulee is the valley that G. A. Custer and the 7th. cavalry rode down shortly before the "Last Stand." Mitch Boyer was head of the Crow scouts. His father was a French trapper and his mother was a Lakota. Mitch was a member of the Crow tribe. Shortly before he met his fate, he forced the seventeen year old youth Curly to leave; for Mitch knew that all would soon die, and there was no need to sacrifice such a young warrior. This act saved Curly's life, and his descendants still live in Crow country. This is a kind of every day mixture that cavalry officers and head scouts might have smoked in 1876. The blend is similar to the
Greasy Grass
mixture; but, it contains the addition of several latakia tobaccos. It is a traditional Western blend that is hard to beat for flavor. As Mitch Boyer might have said, "Save the last bowl for yourself."
| | |
| --- | --- |
| Price: $5.99 (1.5+oz) | $10.99 (4+oz) |
| | |
#12. Bob Boyer's favorite Blend
Bob Boyer is a Canadian now living in Missoula, Montana. He is a descendant of the famous Crow scout Mitch Boyer and a connoisseur of fine tobaccos. This mild but hearty mixture of selected latakia and natural golden cavendish tobaccos appeals to younger smokers. It is a full strength and natural flavored blend that is used by those that appreciate quality and taste. The mixture is humidified with pure Angostura Bitters and Bitterroot apple slices.
| | |
| --- | --- |
| Price: $5.99 (1.5+oz) | $10.99 (4+oz) |
| | |
#13. Bitterroot Valley Mixture
In the late 19th. Century most ranches in Montana were owned by British nationals. This was especially true in the beautiful Bitterroot valley in the Western part of the "Big Sky" country. The British ranchers were men of wealth and position that brought their tobacco blending traditions to Montana. Only the finest latakia, Turkish leaf, and perique tobaccos are blended to generate a full natural flavored and smooth smoke. The blend may have you toasting the Queen. If you like British style blends, you will be delighted with this treat.
| | | |
| --- | --- | --- |
| Price: $5.99 (1.5oz) | $10.99 (4+oz) | $26.99 (11oz) |
| | | |
Full (13) Variety Pack Special
Can't make up your mind? Get all thirteen (13) blend/mixtures to try out. Each blend/mixture comes individually wrapped in a one plus ounce pouches.
Price: $3
9.00
[Free Shipping & Handling]
Five pack Variety Special
Select five blends of your choice, or let me pick for you.
Price: $20.00
Tamper & Blend Special
Get a Dr. Irvin Flathead Cherry Wood Tamper and a medium sized (4 - 5 ounces) pouch of your favorite blend
Price: $20.00
Dr. Ben Irvin
Copyright © 2000 . All rights reserved.
Revised: December 12, 2004